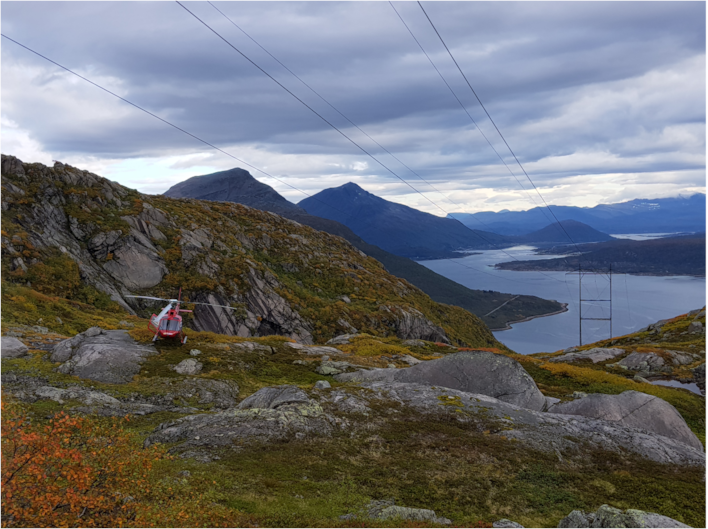 The existing 132 kV power line between Kvandal and Kanstadbotn is approaching the end of its technical service life and new investments must be made.
License to implement the project was granted by The Norwegian Water Resources and Energy Directorate (NVE) in March 2020 and the construction and Enviromental Management Plan (MTA-plan) was approved in May 2021. Construction work started in mid-2021 and is scheduled to be completed in 2024. The work includes forest clearance, access roads and base sites for equipment and materials, foundations, master ice , stretching of line and demolition of existing line. The line is located in such a way that there will be extensive use of helicopters to fly in and out material and more. Transport in winter on snow is used to avoid terrain encroachment.
In 2022, it was demolished and built approx. 1/3 of the stretch of a total of 74 km. The main activity was between Bonsåsen and Boltås. In 2023, work is planned between Bjerkvik and Bonsåsen, in and around Sommervatn at Evenes, as well as westwards from Boltås. In 2024, the plan is to complete the project with the main activity on Tjeldøya and above Kanstadfjellet in Lødingen.
Adjustments to the progress plan are made in cooperation with Statnett's project management. This means that our supplier makes some changes to where the work takes place and when it takes place, if necessary. There is work every day of the week within the applicable legislation and granted permits