In its Report to the Storting (white paper) entitled "Putting Energy to Work" (June 2021), the previous government signalled that Statnett would be given a formalised role as the system operator for offshore wind power to efficiently safeguard operational reliability in the entire power system. Based on our mandate, Statnett will contribute to the development rational grid solutions for connecting offshore wind power in close collaboration with other parties.
Statnett plans the following main activities in the coming period
Updated analysis Southern Norway (market/grid)
Concept analyses for the connection of offshore wind power generated in the Southern North Sea field
Technology development and standardisation of offshore grids
We hope to encourage early and constructive dialogue about potential offshore wind power projects to ensure that their connection is in the best interests of society and that projects in the transmission grid are completed in time to connect production. Below, we present a few of our thoughts regarding the connection of offshore wind power from the two areas.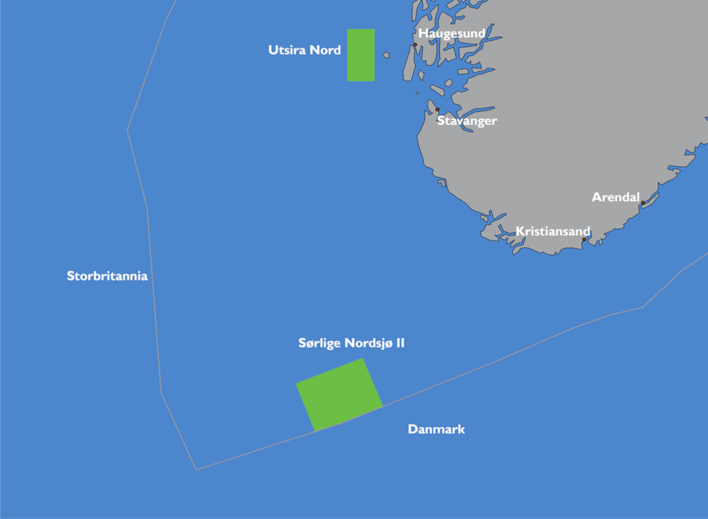 Figure from: https://www.regjeringen.no/no/aktuelt/opner-omrader/id2705986/
Statnett's wind power consultation response
1.11.2019 Proposal for opening offshore areas for the production of renewable energy and proposal for regulations relating to the Offshore Energy Act:
27.8.2021 Guide to the awarding of sites, the licensing process and applications for offshore wind power facilities, and proposals for amendments to the Offshore Energy Act and the Regulations relating to the Offshore Energy Act.